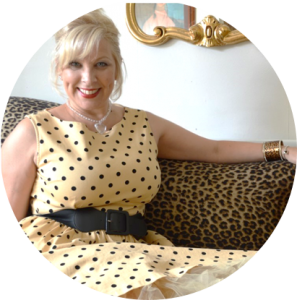 My fun, no-nonsense approach  to romance, love, dating and LIFE!
Hello there.
It's a pleasure to meet you, I'm Stephanie, mother of one quite lovely young man, new businesswoman doing work that I absolutely love and I am utterly dedicated to doing my bit to make the world a better place.
Presently I live in  the Midlands in the UK,  I love my life and the people in it (apart from drivers who cut me up and people who walk around staring at their smartphones, especially when they have friends/kids with them, grrr).  
I'm mad on films and I've collected over 3000 titles, my favourites of which are too many to mention but…I do have the ENTIRE series of 'Murder She Wrote'.  That's a tough one to follow 😉
I love biscuits, crisps, meat pies and other pastries (however, they do NOT love me!)…turns out I have a fructose intolerance!
Some of my other passions are coffee shops, tea rooms, my bed, people, glamour, playing my ukulele, high heels (and flatties after 20 minutes of heels) vintage dresses, bubble baths, beautiful photography, quantum theory, linguistics, art, road trips and leopard print!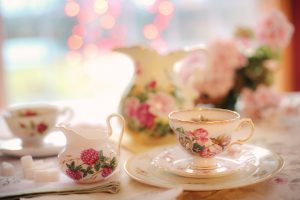 I also love romance!
---
DISCLAIMER: please read this…
My 'Wise Words' are based on personal experience, research and a desire to change my life for the better – I'm just sharing what I've found.

Change has not been overnight, this is normal.

Sometimes change has been difficult or uncomfortable, often both, this too is normal.

I'll suggest redefining some terms, trying different perspectives, thinking, speaking and acting differently but, all and only for the greater good.  

If you don't like what I say, it's OK, maybe my philosophies are not for you.  You have access to millions of voices around the globe. Someone, somewhere will be on your wavelength saying what you want to hear.

Men:  'Looseknickers.com' for the most part is totally applicable to you chaps too, it's just my focus is on my own experiences and research as a woman. 

Haters and Trolls: seriously, there is enough of your shizzle on the planet.  Constructive commentary is great, toxic attacks are not. You will be blocked and deleted. 
---
Now, to Loose Knickers…what and why!
I know right, crazy name for a romance revolution eh but, 'Loose Knickers Will Trip You Up – Wise Words for the Modern Woman' does exactly what it says on the tin!
Look, in case you hadn't noticed (have you been locked in a vacuum??) the romance landscape has changed.  
Sex apps rule the Smartphone-zone – you can WhatsApp yourself a date in a matter of seconds and be diving into some stranger's undergarments in a matter of minutes!
This is GREAT if loose knickers TRULY, DEEPLY makes you happy AND nobody else gets hurt in the process.
However, this environment and throw-away attitude to intimate connection is making more women (and men as well), more confused, more lonely, more resentful, more unhappy (that was me a few years ago!) and…more unhealthy!
Maybe you think you have to have sex on the first date to capture or keep that fella?
Do you feel like you have to have a potty mouth and perform like a porn-star to stay high on a guy's Interest and Attraction-ometer? 
Do you think that you should dumb down, dress down,  keep your voice down to make people like  you?
And do you feel like you have to give up your friends, family, interests, job, freedom, self-respect…your life, to find love and romance?
You don't.
Being who you are NOT in an attempt to be accepted, is not the same as healthy compromise.
---
My friend, you have every right to love and be loved in a way that is 100% aligned with your values as a human being and as a woman!
---
If you don't believe me, then you'll just keep getting used, abused or confused, in varying degrees.  I know this is hard to hear but, I've found it to be true.
So, the way I see it after years of research, experiments, trial and error… my romance revolution ethos that I now live by, is built on 3 pillars:
---
Love Yourself – Love Life – Love Others
In that order, and this ethos drives my philosophy of:
Live Happy, Date Wisely and Love Better
---
Romance Revolution: old-fashioned values with modern perspectives
If you want to have loose knickers and lots of partners that is absolutely fine, it really is. As long as it completely works for you, your partner, you heart, mind, soul and your BODY (there is a rise in a variety of health issues around sexual activity)
With a romance revolution, you can build a better life for yourself where you feel more respect, more freedom, more confidence, more connected, more love and of course, more romance!
What about learning how to navigate the dating and romance landscape safely, with dignity and with FUN?  
Yes, there'll be hiccups along the way but, what journey (yes, a well-used but very apt cliché) doesn't have a few bumps in the road (cliché central!).
You'll enjoy romance, even when you're single and you'll totally rock romance when you meet those peeps you actually WANT to date!
And, when you have a more Romance State of Mind, guess what, it lifts you AND your world!
Romance is a ripple effect.
That's why I am DEVOTED to sharing what I've learned to help kind-hearted, compassionate, beautiful souls navigate this confusing dating and romance landscape with it's increasing complexities, digital dilemmas and people's loosening knickers because (like the song says) what the world needs now is Love.  Lots of it.
So, if you haven't already downloaded and read my eBook, Romance Ain't Dead you can get it here,  it's completely free.
This is the first step of your romance revolution;  understanding the science of sex!
If you like it, please spread the word, share the science and continue that romance #RippleEffect
Wishing you lots and lots of love